Take full control of your construction sites
Designed from Gilbert's unique Quick-Change technology, the Gilbert Grizzly Multigrip side grip pile driver lowers the cost of pile driving projects. Used on construction sites worldwide, it is the most versatile excavator-mounted vibratory hammer on the market today.
Assume full control of your pile driving projects with Gilbert Grizzly Multigrip pile drivers.
Discover our products
Job Stories
The Gilbert Grizzly MultiGrip excavator-mounted pile driver has made its mark on construction sites worldwide in a wide range of applications. See our job stories to find out how contractors got the best out of their Gilbert Grizzly Multigrip hammer.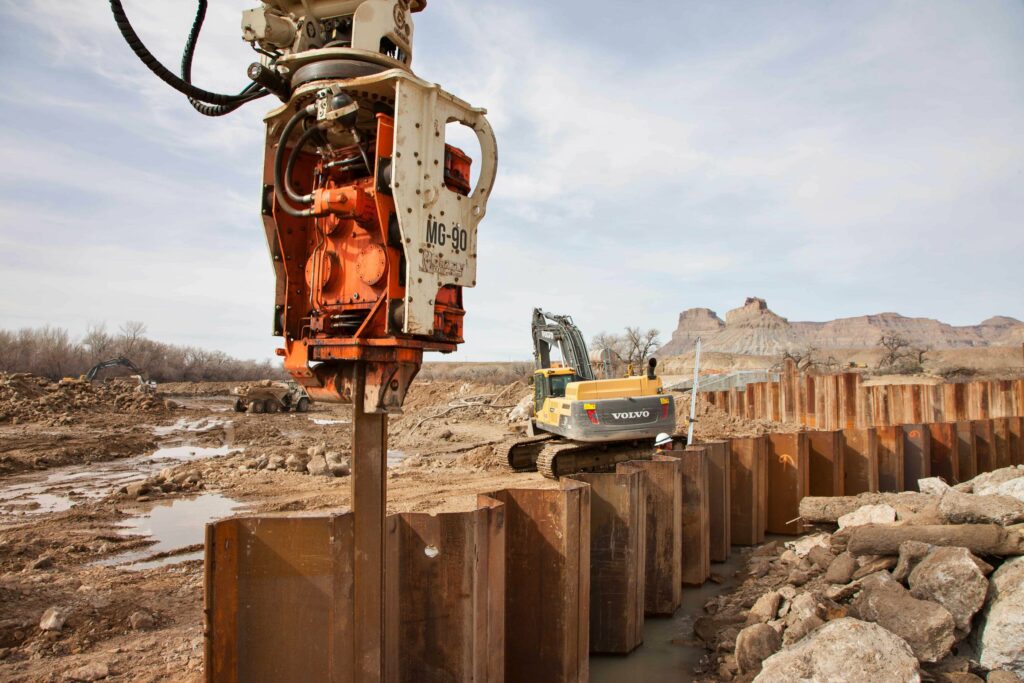 Latest news
Gilbert is ready for the BUSY season to begin
16 July 2021 -
Construction
Gilbert's Production team has been working like beavers to meet the market's high demands. Our goal is to have 3 MG90s...
See the article
Find a dealer
Gilbert relies on a strong distribution network worldwide. The Gilbert Grizzzly MultiGrip side-grip pile driver is available through experienced dealers in both North America and Europe. Contact a dealer in your area or one of our team members for further information and pricing.
Click here