Gilbert: High productivity no matter the conditions!
Once again, Gilbert has pushed the limits of its Planer Equipment.
New options have been designed, installed and proven, to adapt to the specific requirements of the Planermill customers.
More and more customers receive their wood supply from different sawmills. The products can be very different from day to day. The Gilbert planer has proven its high-performing capacity when planing boards with variations of thickness. It will handle both thick and thin boards, as well as boards with a totally different fiber quality.
Flexibility and the capacity to easily adapt to new products is essential.
For this reason, Gilbert developed the GRIP system: Gilbert Roll Intelligent Positioning.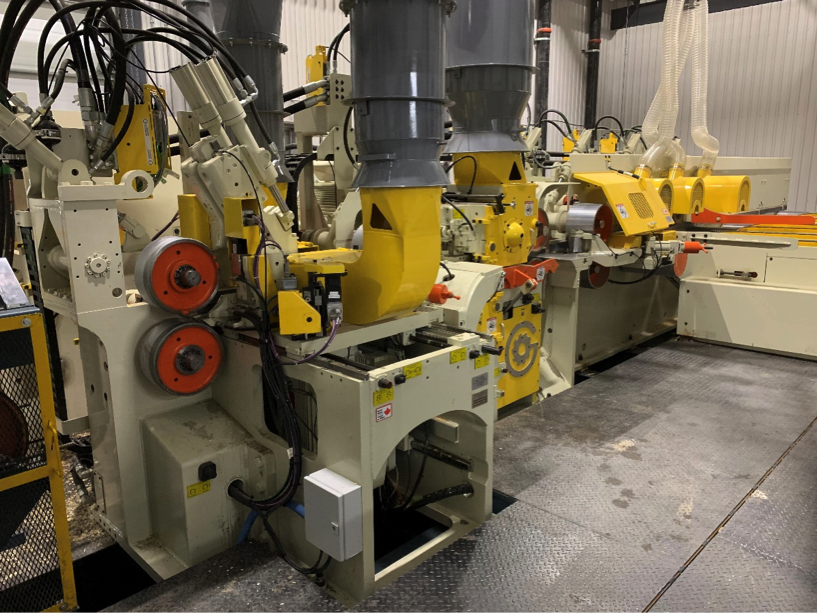 This system can be offered with each model of Gilbert's line of planers. It is controlled with the Gilbert Automatic Positioning System. This system moves the top rolls to a specific position while maintaining contact with the board and applying sufficient force without damaging the lumber. It optimizes the feeding of the boards that are too thick, too thin or too fragile. All can be fed, maintaining high-operation efficiency. It has also helped mills increase piece count.
By using its unique Pull-Through technology, the Gilbert Planer handles the boards one by one, keeping a small gap between each board. This technology ensures the right force on each board.