Introducing the new Gilbert RTS Classic snowgroomer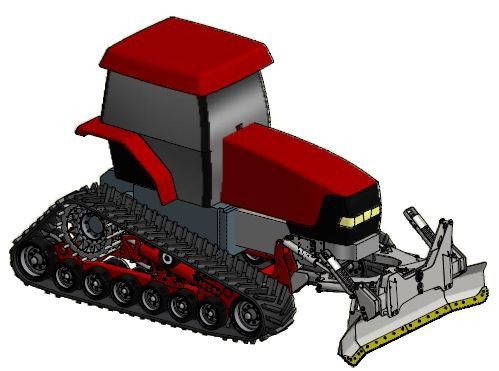 Gilbert is proud to introduce the RTS Classic, the latest snowgroomer model of the RTS Series.

The Gilbert RTS Classic is designed to meet the current needs of the market: light-weight machine, affordable, compatible with small or large tractors offering lower acquisition and operating costs. This new groomer model joins the RTS model, introduced un 2009, now called RTS Premium.
The RTS Classic offers the same basic features than the RTS Premium is renowned for; its light weight and 24 in. rubber tracks provide powerful traction and exceptional flotation. The RTS Classic is available in 9 ft wide model equipped with 9 ft drag or more according to your needs.
Features & Benefits

Light-weight chassis equipped with two 24 in. wide tracks enabling installation on 85 HP tractors or more.
One-piece heavy-duty chassis with less moving parts allowing accurate grooming.
The two rubber tracks provide constant ground contact for exceptional flotation and minimum ground pressure.
The simple and robust frame allows easy and fast maintenance.
Track's V-type pattern increases traction.
The Gilbert RTS Classic groomer offers an unmatched quality/price ratio.
A Model to Suit Every Need
Now available in two versions, RTS Premium and RTS Classic, the Gilbert RTS Series snowgroomer meets a broader range of needs.