Heavy duty for high quality
Gilbert has added to its product line a planer for mass timber lumber. Built to the same high-quality standards which established its reputation for its planning equipment, the Mass Timber Planer was designed to meet the high expectations of the engineered wood industry for the production of glulam timber, CLT timber and all types of beams.
Timbers up to 16 '' thickness
Up to 36'' width and second model up to 54'' width
Option for chamfering beams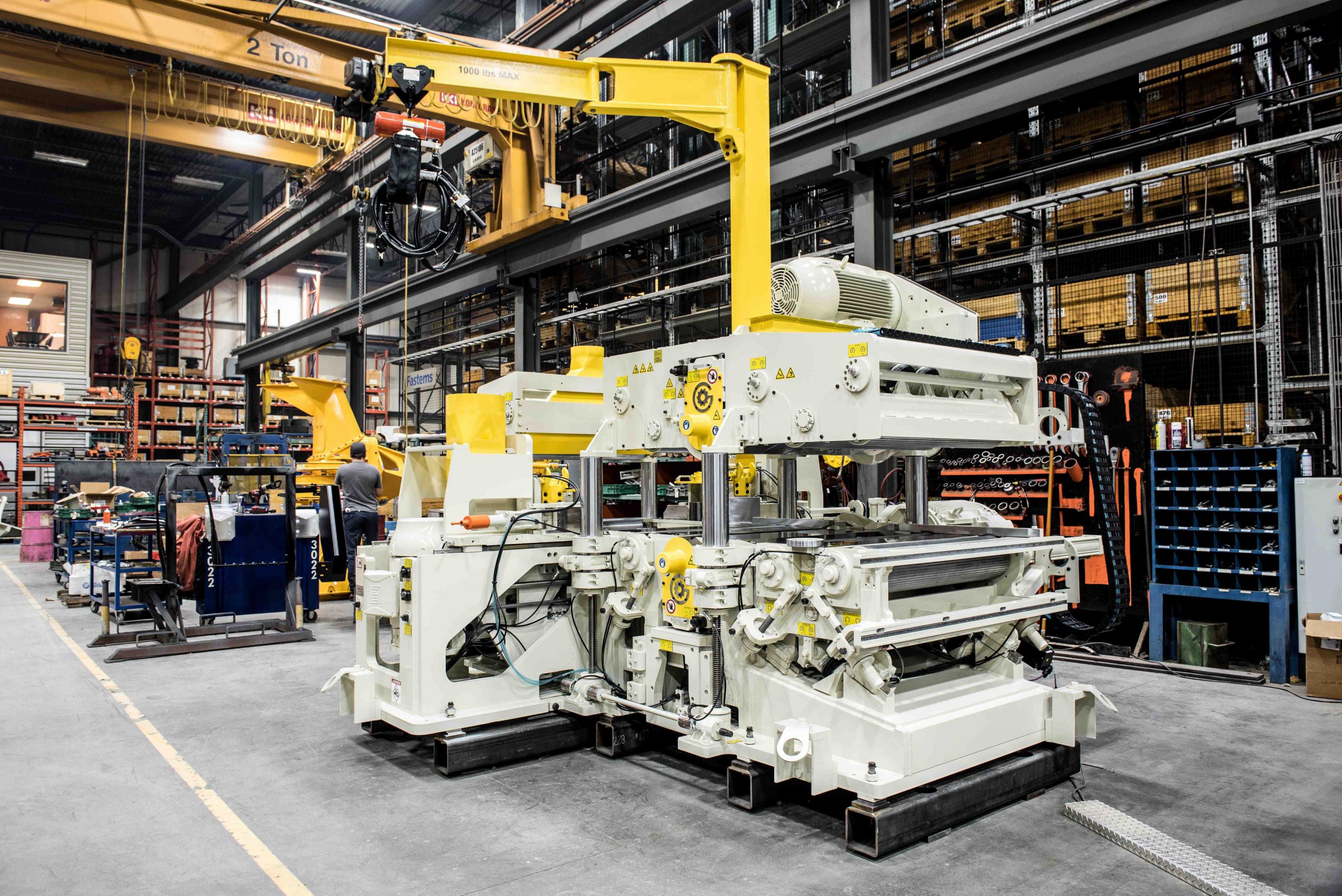 Features and advantages
Premium grades
Many cutterhead designs to offer high quality grades and beautiful lumber?
---
Advanced flexibility
The Gilbert automatic positioning system, installed on all planers, controls all cutterheads and an unlimited number of additional axes.
It offers optimal precision and higher grades.
Easy to use, the automatic positioning system creates rapid changeovers.
Greater production flexibility, less downtime and a safer environment.
---
Precision and accuracy
Driven by electric motorization, the Gilbert planer ensures steady speed, high accuracy planning and safe operations.
The electric motorization reduces maintenance and operation costs.
---
Safety a priority
The Gilbert planer rarely stops, minimizing operator interventions and reducing risk of injury.
The automatic positioning system allows the operator to control the planer from outside the planer room.
Automatic jointing for the top, bottom and side heads, increases safety.
---