Provide exceptional trails for your members
Gilbert grooming drags have been taking care of snowmobile trails for more than 25 years. Whatever the conditions may be, trails that have been groomed with Gilbert grooming drags stand out: perfectly smooth surface, perfectly compacted snow, no bumps or holes.
Gilbert offers a wide range of grooming drags in various sizes (8, 9, 10, 11 and 11,5 feet) that are compatible with all snow grooming industrial track vehicles. Gilbert grooming drag is equipped with six multi-blades with individual tripping systems to minimize impacts and to protect the frame. The configuration of the blades maximizes the flow of snow to ensure a smooth, flat and durable trail.
For the best possible trails for your users, Gilbert grooming drags meet your every need!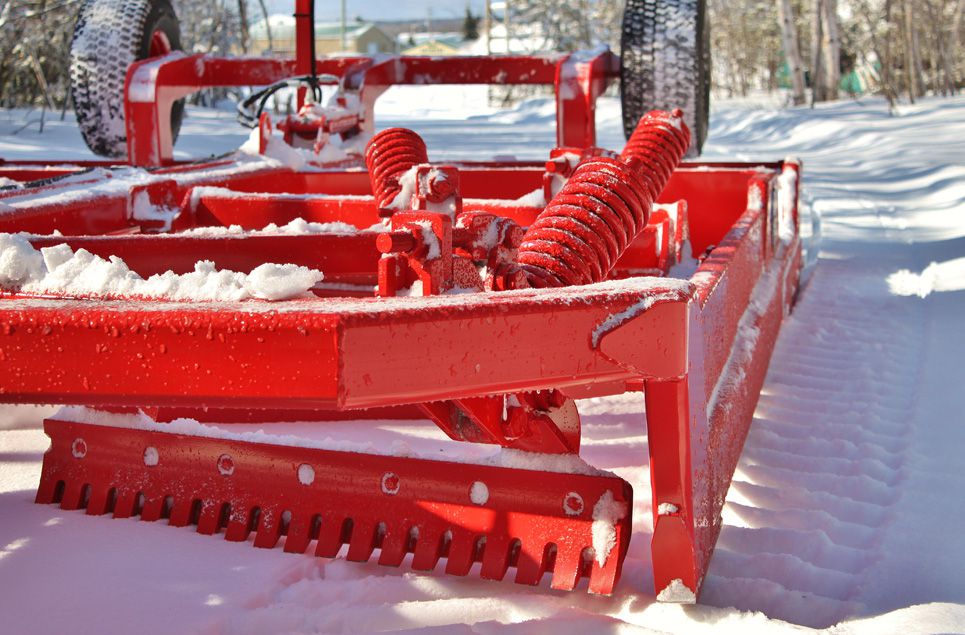 Technical specs
| | |
| --- | --- |
| Width | 8, 9, 10, 11 or 11,5 ft |
| Multi-blades | Six individual blades |
| Technology | Gilbert's exclusive front blade tripping system |
| compatible tractors | All types of tractors |
| Storage box | Optional |
| Support for tags | Optional |
| Electric group (including beacon light (1), lights (2) and electrical connection) | Optional |
| Auxiliary fuel tank on rear drag (260 L / 70 Gal) | Optional |
| Brushcutter | Optional |