The most productive excavator mounted saw head
Designed to increase the productivity of harvesting operations thanks to its cutting speed, 350 ° rotation and unparalleled accumulation capacity, the Gilbert 3018 saw head can work at least twice as fast as any other forestry heads in the market. With a cutting capacity of 45 cm, the head is supplied with a control system that allows a simple installation on excavators of 18 tons and more.
Ideal for 18 to 25 ton excavators
Features and advantages
Efficiency

The Gilbert 3018 felling head is lighter than other same-size heads and can operate two times faster. It also has a higher accumulation capacity than other similar equipment.
---
Versatility
The Gilbert 3018 felling head is ideal for a variety of applications, and can be easily mounted on 20-25 ton hydraulic excavators.
---
Simplicity
The Gilbert 3018 felling head is easy to install on excavators, with no modifications required. Its intuitive control system is also easy to adapt and operate on any excavator model.
---
Cutting Quality
The Gilbert 3018 felling head is equipped with a saw disc which offers a precise, fast and superior cutting quality.
---
Job Stories
The Gilbert 3018 excavator-mounted saw head overshadows the competition in harvesting operations. Read our contractor job stories to find out more about their experience.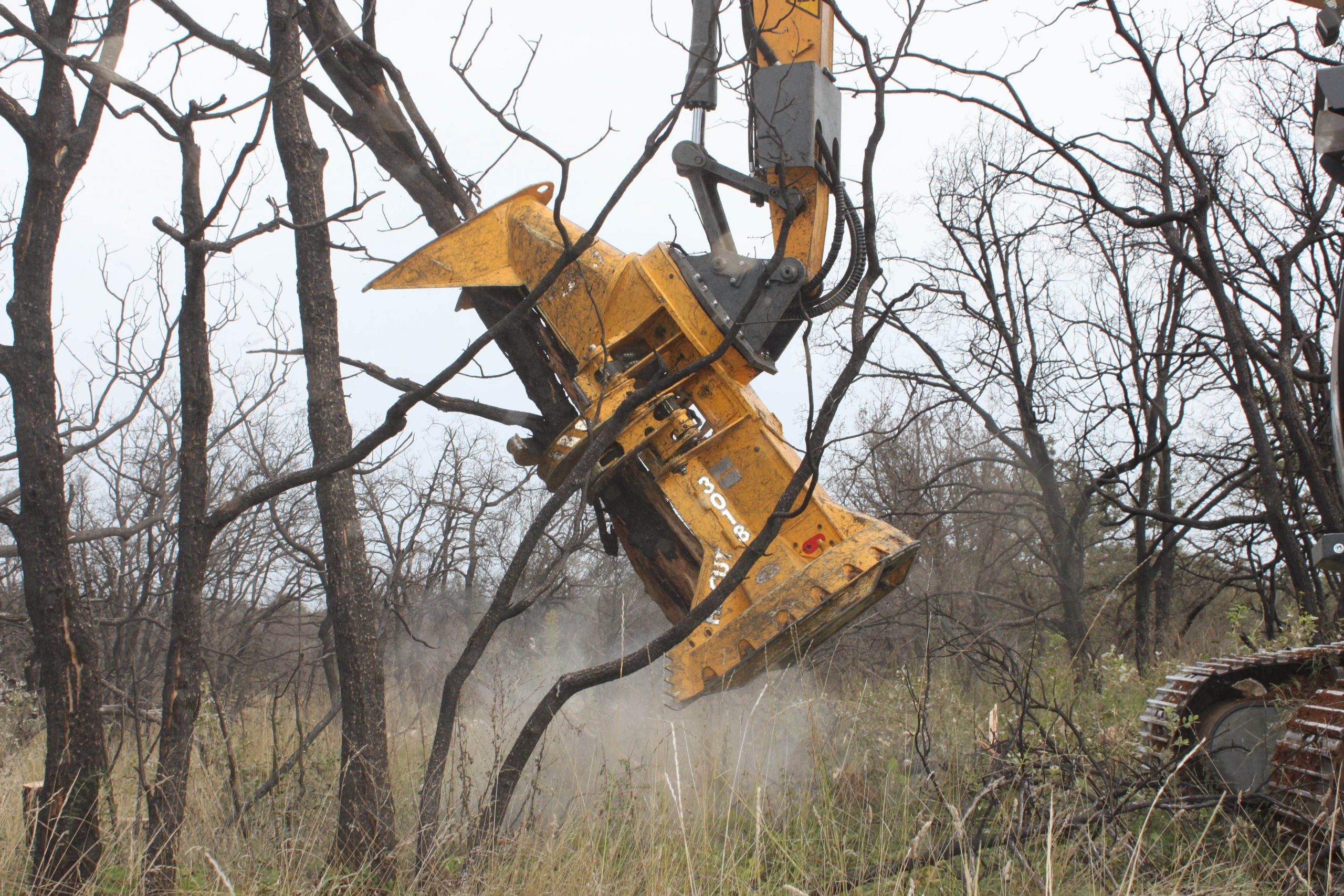 Technical specs
Changez d'unité de mesure
| Model | 3018 |
| --- | --- |
| Cutting capacity (mm) | 457 |
| Saw Disc diameter (mm) | 1143 |
| Accumulation capacity (m2) | 0.28 |
| Throat opening (mm) | 899 |
| Rotation (°) | 350° |
| Teeth kerf (mm) | 50.8 |
| Head weight (kg) | 1950 |
| Excavator size class (t) | 18 et + |
| Model | 3018 |
| --- | --- |
| Cutting capacity (po) | 18 |
| Saw Disc diameter (po) | 45 |
| Accumulation capacity (p2) | 3.4 |
| Throat opening (po) | 35.4 |
| Rotation (°) | 350° |
| Teeth kerf (po) | 2 |
| Head weight (lbs) | 4300 |
| Excavator size class (t) | 18 et + |