Gilbert is extremely proud to have sold its 100th Gilbert Grizzly Multi-Grip Pile Driver!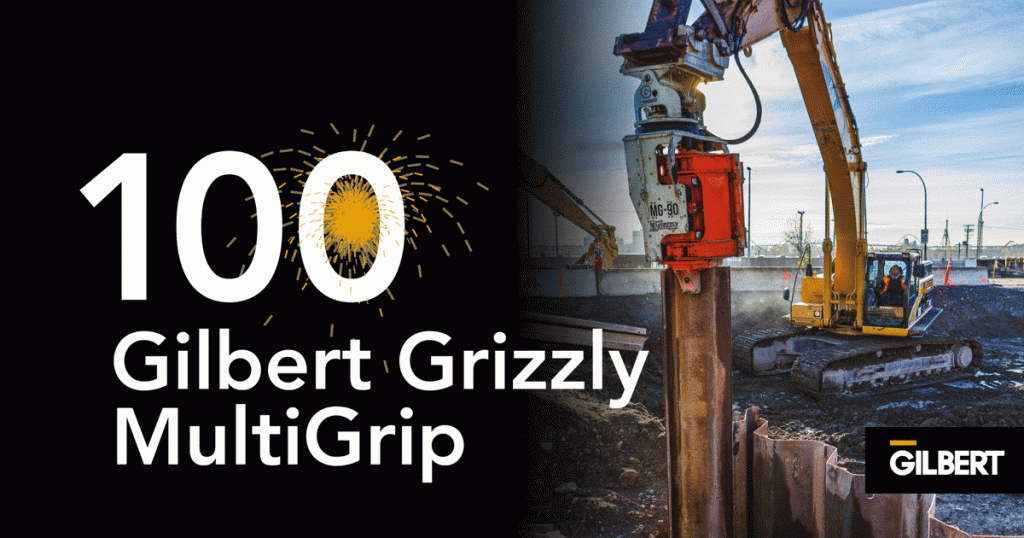 Since its beginning in 2015, Gilbert is proud to have conquered the construction industry with the most versatile excavator-mounted vibratory pile driver. Its unique technologies like the patented Quick-Change arm system, 3PAS and Power Drive have proven the highest performances around the world. Gilbert is also blessed to be represented by important dealers on all continents who continually offer valuable after sales support.
Our sales team looks forward to another busy year!