Time to split… time to profit
The Gilbert Splitting Module, fastest in the world, ensures precision and impeccable lumber quality. The module can be attached to a planer to split lumber or make special profiles. It can also be installed on an independent production line to split lumber at high speeds.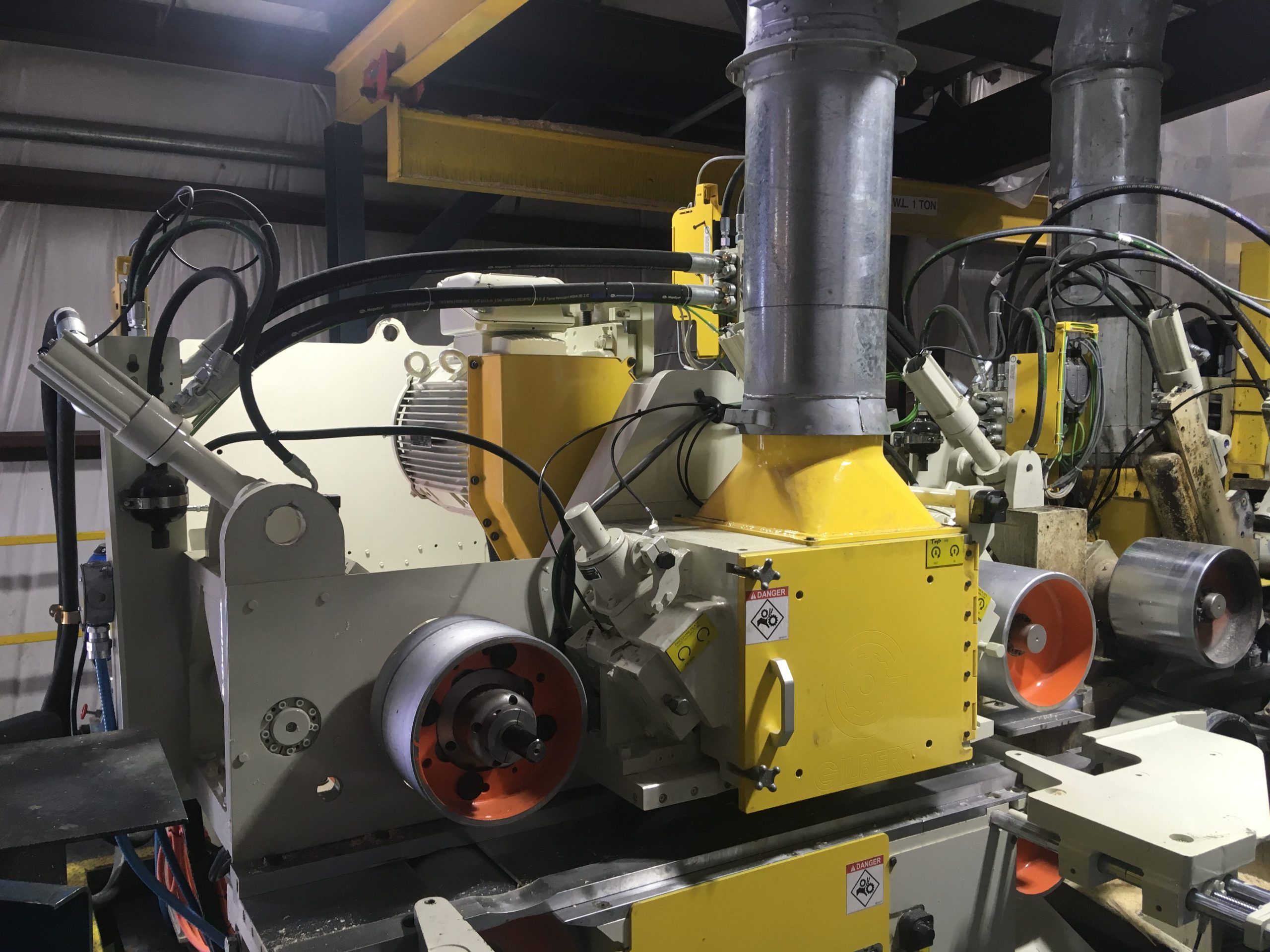 Features and advantages
Efficiency
Most flexible profile module on the market!
Any type of tool can be installed.
It operates with the same ''HydroGrip'' system as used on Gilbert planers.
---
Superior grade
Gilbert profile module ensures precision and impeccable lumber quality.
Its sturdy, heavy-duty frame prevents vibrations.
---
High speed
Gilbert profile module speeds up to 2400 f/min (725 m/min).
---
Automatic adjustments
The profile module can be controlled by the automatic positioning system.
Easy to use, the automatic positioning system allows efficient recipe changes, greater flexibility in production, less downtime and a safer environment.
---
Electric
The profile module is fully electric which reduces energy consumption.
The electric system reduces maintenance and operation costs.
Eliminating hydraulics permits safer operations.
---
Safety
The automatic positioning system allows operators to remotely control the Gilbert profile module, reducing the risk of injury.
---
User-friendly
The profile module requires very little maintenance.
---