Smooth landing
The Slow Down Belt is designed to decelerate lumber from high speed planers. It gently slows pieces down without damaging the wood.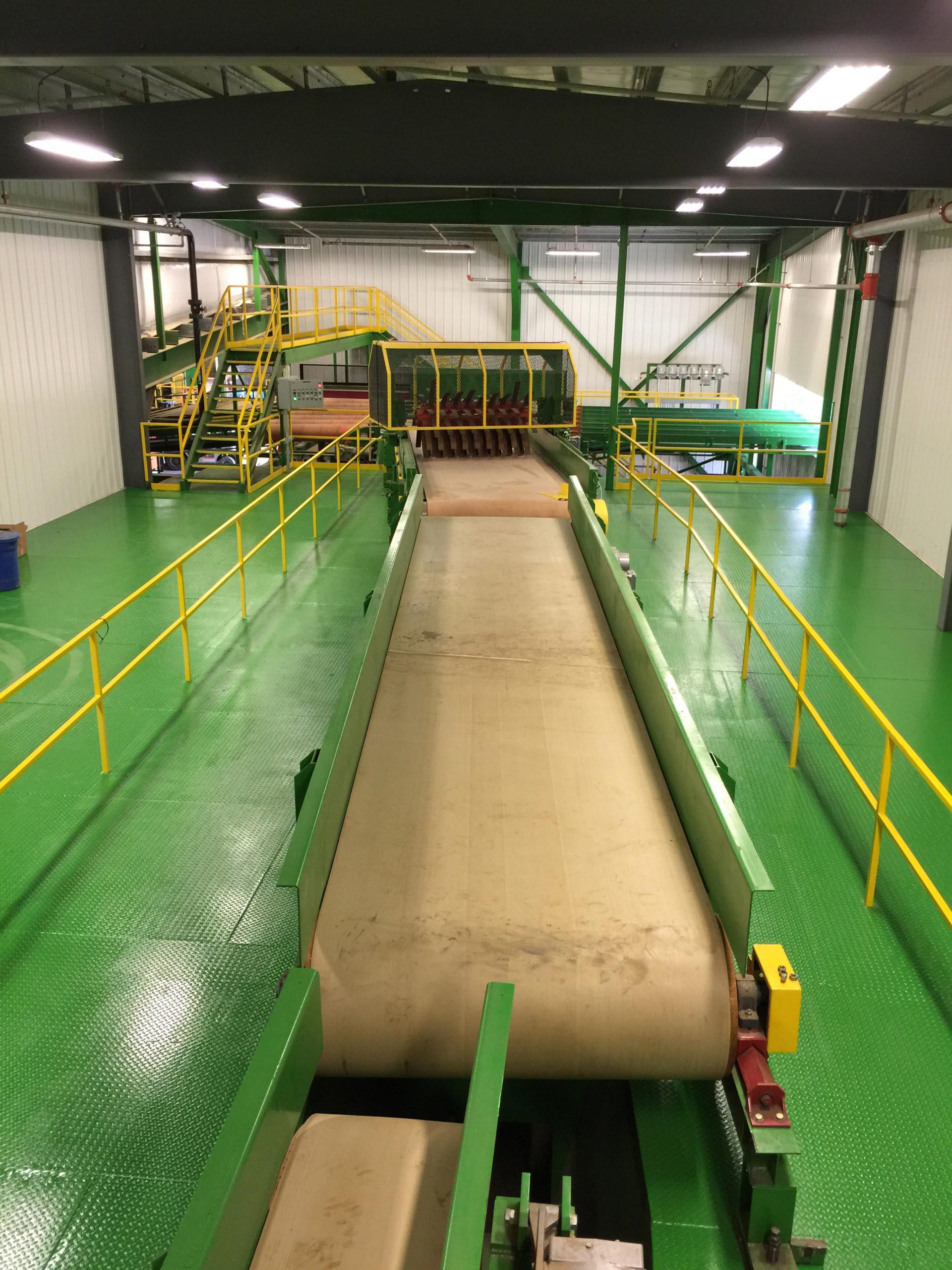 Features and advantages
Efficiency
Gilbert Slow Down Belt changes position according to production.
Slow Down Brushes are used to maintain contact with boards on belt.
Aggressive belt leaves no marks on the wood.
---
Automatic adjustments
The Slow Down Belt can be controlled by the Automatic Positioning System.
Easy to use, the Gilbert Automatic Positioning System allows efficient recipe changes, greater flexibility in production, less downtime and a safer environment.
---
Electric
Fully electric, the Slow Down Belt reduces energy consumption.
The electric system reduces maintenance and operation costs.
Eliminating hydraulics permits safer operations.
---
Safety
The Automatic Positioning System allows operators to remotely control the Slow Down Belt, reducing the risk of injury.
---
User-friendly
The Slowdown Belt requires very little maintenance.
---