Oh so strong… yet flexible
The Gilbert Moulder Planer is recognized for its strength, versatility and high quality results. Additional cutterhead modules offer the most exquisite lumber finish on the market. It is designed to receive all profile and special products as well as construction products.
The moulder planer can be offered with any Gilbert model of planer S Series, 6 Roll and High Speed Planer.
Feed speeds from 100 to 4000 FPM
½'' to 6'' thickness, 2'' to 16'' width, 5' to 60' length
Cutting circle and number of knives depends on which model of planer is used.
Special tools for all patterns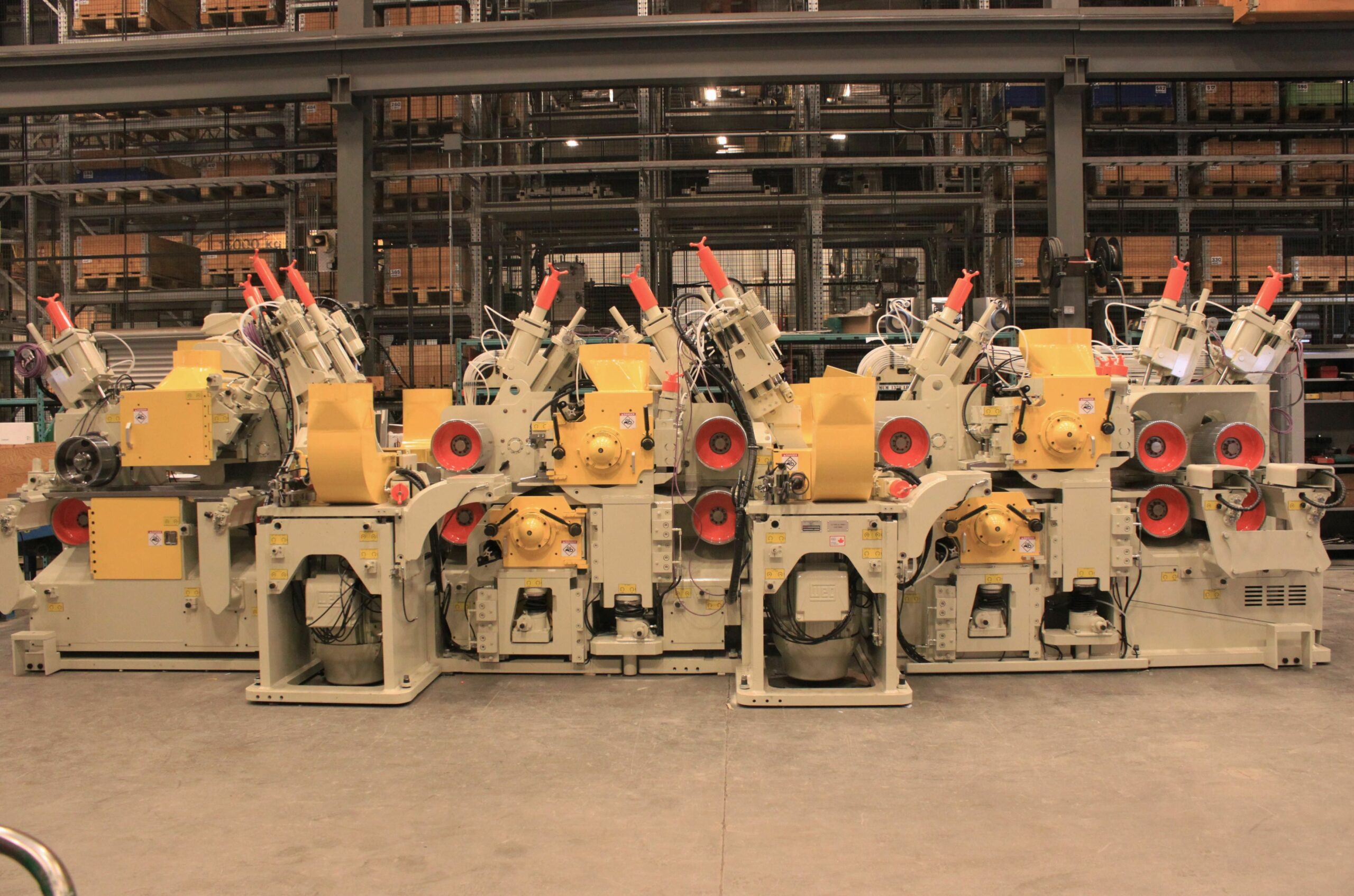 Features and advantages
Premium grades
Many cutterhead designs to offer high quality grades and beautiful lumber
---
Advanced flexibility
The Gilbert automatic positioning system, installed on all planers, controls all cutterheads and an unlimited number of additional axes.
It offers optimal precision and higher grades.
Easy to use, the automatic positioning system creates rapid changeovers.
Greater production flexibility, less downtime and a safer environment.
---
Precision and accuracy

Driven by electric motorization, the Gilbert planer ensures steady speed, high accuracy planning and safe operations.
The electric motorization reduces maintenance and operation costs.
---
Safety a priority

The Gilbert planer rarely stops, minimizing operator interventions and reducing risk of injury.
The automatic positioning system allows the operator to control the planer from outside the planer room.
Automatic jointing for the top, bottom and side heads, increases safety.
---