Fast and steady: wins the race
Electric Motorization System ensures a steady speed and is easy to synchronize with minimal motors and VFDs. Gilbert electric motorization reduces maintenance and operation costs while offering a safer environment.
Installed on Gilbert Planers, and available to retrofit on all other planers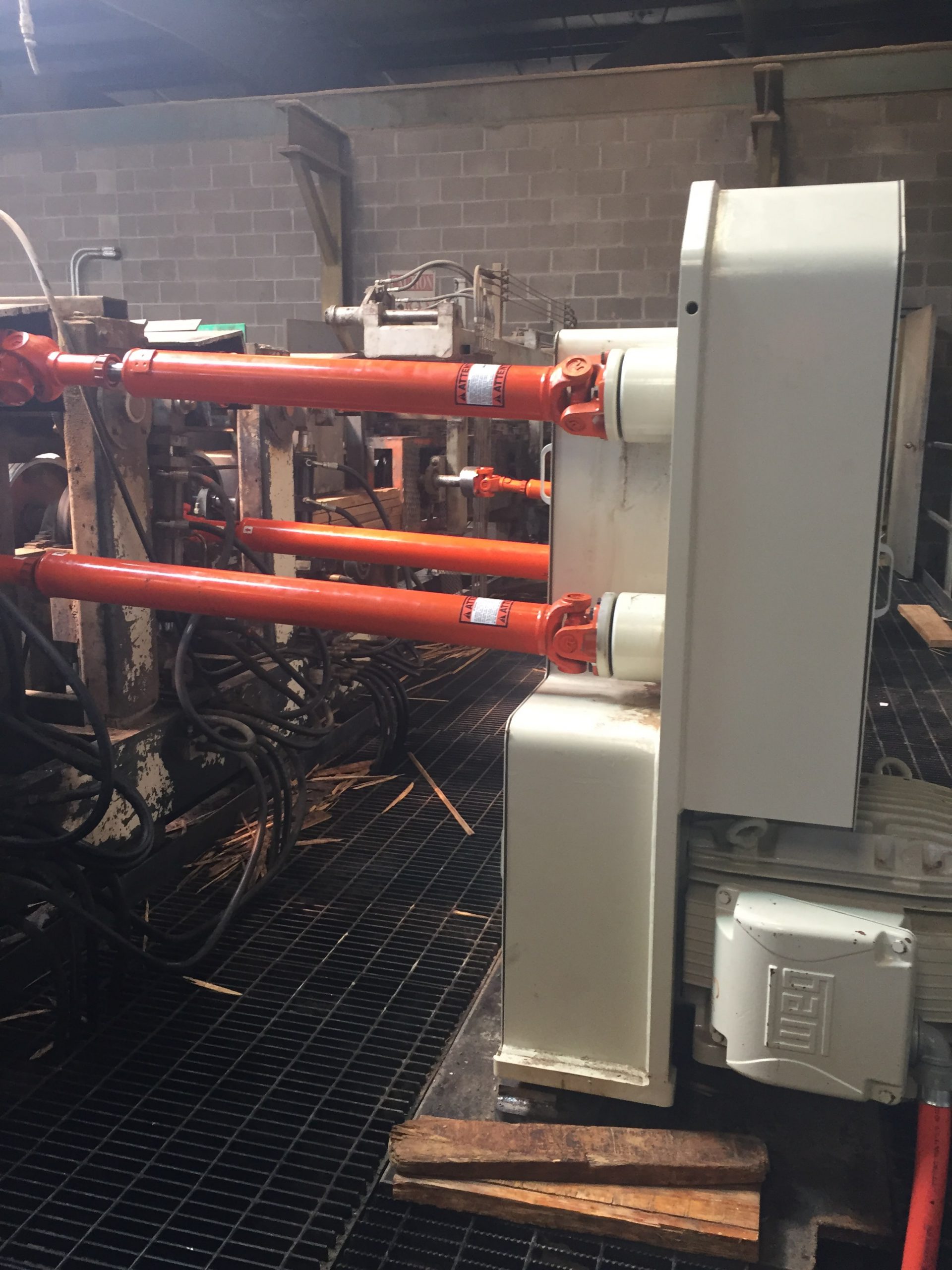 Features and advantages
Efficiency
One motor can drive many rolls.
Higher torque on each feed roll using less HP.
---
High speed
Feed speed rates from 100 to 4000 ft/min (30 to 1200 m/min)
---
Safety
Minimal maintenance reduces risk of injury.
---
Environmentally friendly
Electric motorization system reduces energy consumption.
No hydraulics are needed.
---
User-Friendly
Electric motorization system requires minimal maintenance.
---