Right on target every single time
A positioning system is a computer system which is secured to the planer by installing electric servo-motors onto each axis attached to the cutterheads. The Gilbert automatic positioning system controls the four cutterheads and an unlimited number of axes for optimal precision and higher grades. Easy to use, the automatic positioning system allows fast and easy recipe changes offering greater flexibility, less downtime and a safe environment.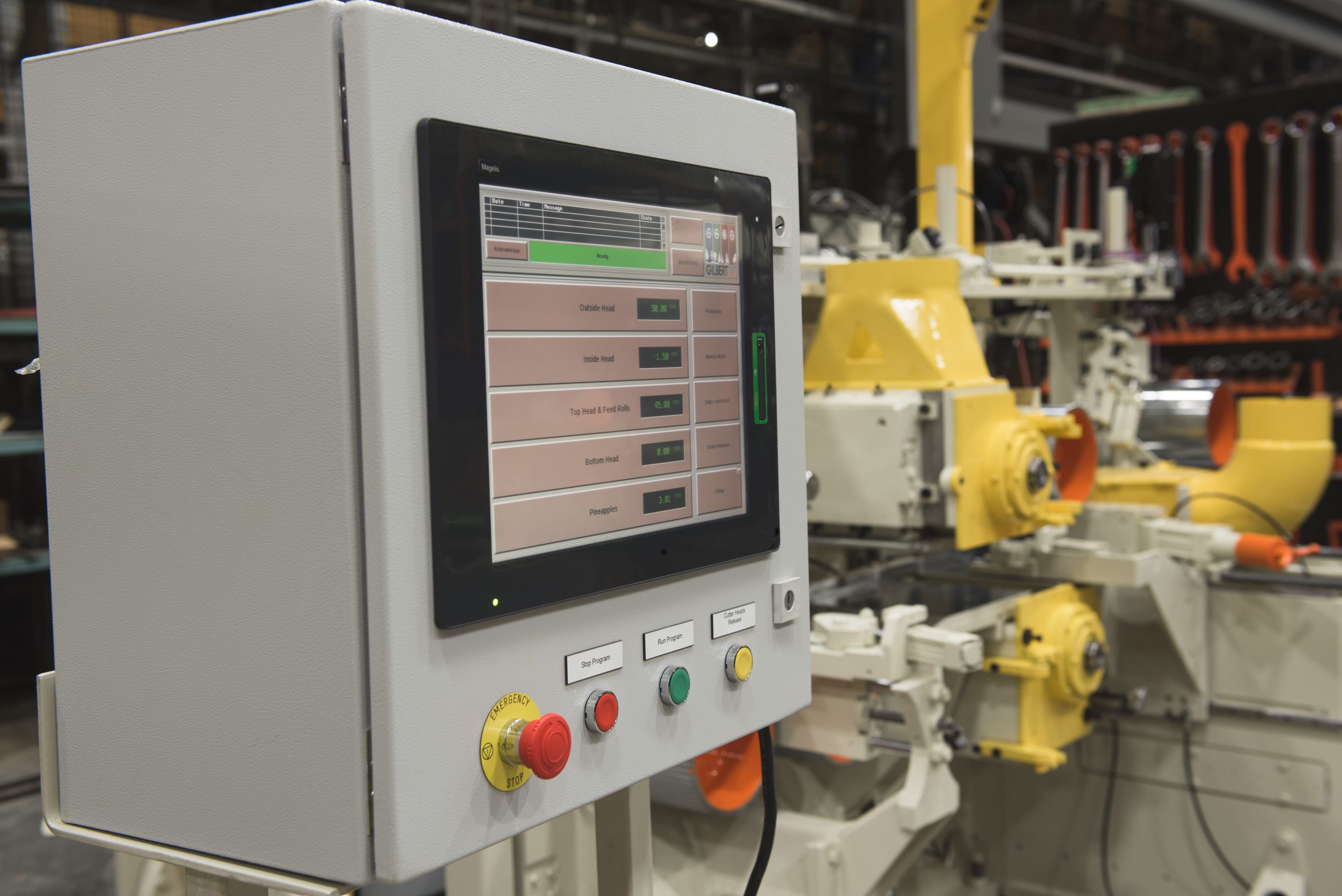 Features and advantages
Efficiency
Gilbert Automatic Positioning System offers great flexibility in production by allowing quick and easy recipe changes.
Equipped with a quick release system, it immediately resumes production after jam ups reducing downtime.
Increasing profit by reducing rough lumber target sizes.
Ipad compatible: controlled by the operator via iPad from anywhere in the mill.
---
Superior grade
With its 100% guaranteed constant accuracy, the automatic positioning system improves lumber quality.
It automatically corrects skips while running.
Rapid and automatic adjustment of cutterheads following sharpening of knives.
---
Safety
The automatic positioning system allows operators to control the planer from outside the planer room.
The latest technical update is the automatic jointing of the top and bottom heads for increased safety.
---
User-friendly
The convenient interface is easy to use.
It requires no maintenance.
---